Looking for a shopping mall in Dubai? Try Ibn Battuta Mall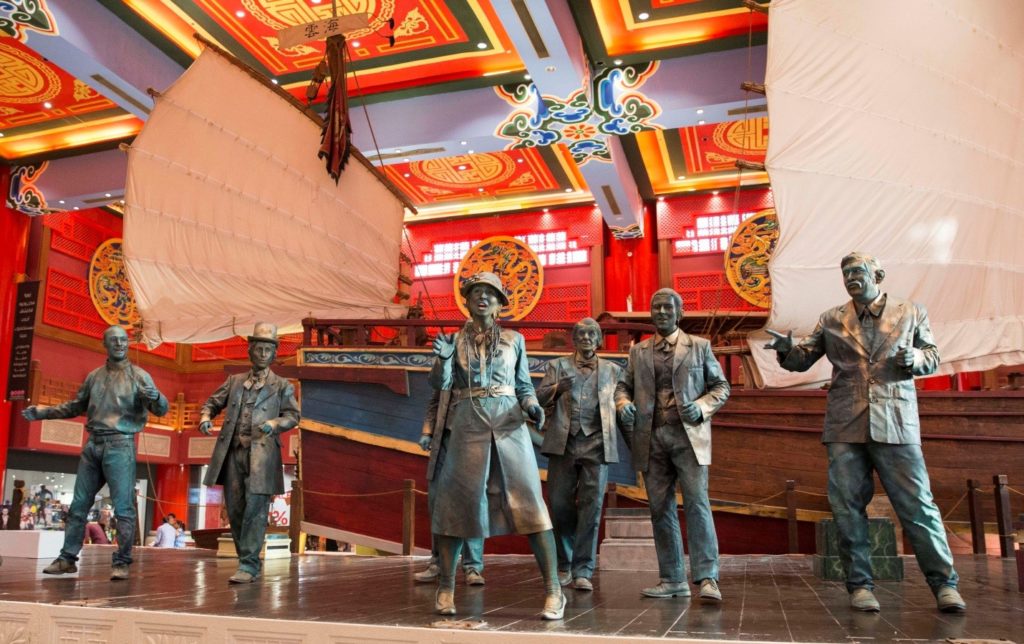 If you are on a trip to Dubai, chances are that you will look forward to decent dining and shopping options. It is a global village that is filled with products and services from companies all over the world. There are numerous things that you have going around and with so many shopping malls, it gets hard to select one where you can go and buy some stuff. While it will be pretty hard to explore them all, you can give a shot to the Ibn Battuta Mall. It is one of the most versatile shopping mall in Dubai and has everything that you may desire.
Different courts
Have you ever wondered about going to a mall where you can feel the atmosphere that you will find in different parts of the world? Well, the Ibn Battuta Mall is named after the great traveler and explorer Ibn Battuta and it is of no surprise that the design is a blend of different culture. Inspired by a legend, the mall offers you different courts that include the China Court, India Court, Persia Court, Egypt Court, Tunisia Court, and Andalusia Court.
As you enter from one section to the other, you will be able to have a rich experience of how life might be in the respective parts of the world.
Shopping in Ibn Battuta Mall
Considering shopping, the mall has almost everything that you need. From anchor stores to arts and handcrafts, the luxury carpets and souvenirs, everything is available to you. Regardless of whether you are looking for books or gift cards, cosmetic supplies or items from the electronics category, want to equip yourself with latest fashion accessories or willing to have some clothes and shoes, the mall has it all. And like any good mall, they address the needs of people from all age groups and genders, including men, women, and children.
Other stuff includes the beauty spots and spa, furniture, jewelry, lifestyle and fitness, department stores, opticians, pharmacies, specialty store, sporting goods, and much more.
Dining
The dining is something that you need when you are on long shopping trips. It can be exhausting and tough on individuals and without appropriate dining and coffee, it appears to be incomplete. The mall has numerous coffee shops where you can stop by and take a breather, fill yourself with some caffeine and then return back to explore the mall. Moreover, there are food courts and restaurants which would address your dining and food requirements and fill your appetite.
Entertainment
The entertainment for adults as well as for children is also taken care of at the mall. You have Chuck e Cheese's, Fun City, and Sing N Swing, which are ideal for kids. There are rides, shows, parties, fun, and much more. Then you have the Switch Bowling for adults accompanied by the Novo Cinemas IMAX for the movie lovers.
So, explore this shopping mall in Dubai and let us know what are your thoughts about the Ibn Battuta Mall.
Related Posts