Mark Rothko, Banksy, and Yayoi Kusuma: modern artists you have to know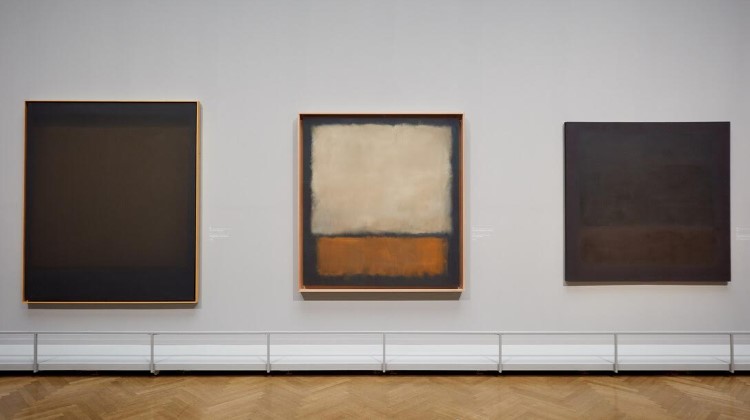 Do you like modern art? A lot of people find modern art to be quite intimidating, as it can be quite conceptual and hard to understand. But this doesn't have to be the case. In this blog post, you will read all about the modern artists you need to know and, more importantly, where you can go to view their work. There are lots of impressive modern art museums in the world, like the Moco museum, which is situated in both Amsterdam and Barcelona. Read on for a crash course in modern art.
Mark Rothko
Mark Rothko is known for his large canvases containing only a few colors. At first sight, this may seem a bit boring, but everyone who has spent fifteen minutes in front of a Mark Rothko painting agrees: there is more to these paintings than meets the eye. Work by Mark Rothko can be viewed in museums all over the world. One of these museums is the Moco museum in Amsterdam.
Banksy
Banksy is known for his street art containing commentary on modern society. The interesting thing about this artist is that no one actually knows who Banksy is. Although there have been several attempts, the person behind the alias had never been discovered. Work by Banksy can show up pretty much anywhere in the world right on the street, but some of his artworks are also to be found in museums.
Yayoi Kusuma
Yayoi Kusuma is a Japanese artist known for her colorful, larger-than-life works. Maybe you have seen her enormous polka-dotted pumpkins before. Polkadots are a big theme in Kusuma's work that always comes back. This is because the dots are based on hallucinations that the artist herself experiences.
Jeff Koons
Jeff Koons is a contemporary artist who is mostly inspired by popular culture. You may know him for instance from his enormous balloon animal sculptures. These sculptures are actually made from stainless steel but look just like large blown-up balloon animals.
More modern artists you need to know
There are many more artists like Mark Rothko, Yayoi Kusuma, and Jeff Koons. One way to discover new artists is to visit museums and galleries. Moco museum, which was mentioned before, had a large collection of work from these artists. But there are many more modern art museums in the world. And who knows, maybe one day you will be walking through a city and suddenly see some Banksy street art in real life.
Related Posts